So with the newly added Pokemon section, I figured I'd post a pokemon related topic. So, here we go!
Ok, I doubt you've heard about this. But Smogon is gonna make a tournament. A ladder tournament. An official laddering tournament! But just how do you qualify to it? Well, you see: You sign-up on a dedicated sign-up thread on Smogon. You sign-up using your Smogon account, as well as 3 different alts containing "LT", "The number of the Cycle you're signing up to" (I'll get to what a Cycle is shortly), And then a "name that is a very similar variation/abbreviation to your Smogon account's name. (The max amount of alts allowed per Cycle is 3).
This is what my sign-up looked like!
Forum name: ZkillerthrillerCycle 4 alts: LT4A ZkillerT, LT4B ZkillerT, LT4C ZkillerTDo my alts for Cycle 4 contain a very similar variation/abbreviation of my forum name as it is required by the rules? Yes. 
Now, moving on to how the qualification works! - It is divided into 8 Cycles that each lasts 8 days. Which is 64 days. About 2 months to put in perspective. At the end of each 8-day cycle, the ones that are in the top 8 on the ladder (among those who're signed up), get qualified to the real deal! The tournament itself! Which is a 64 man, best of 3, double elimination tournament!
The tournament is currently in its 4th Cycle of 8. For more info you can visit Smogon at:  http://www.smogon.com/forums/threads/introducing-the-official-ladder-tournament.3516483/#post-5706369 
- Or sign up here:
 http://www.smogon.com/forums/threads/smogons-official-ladder-tournament-cycle-4-signups-read-rule-3-closely.3518828/page-4#post-5771427
There is also a chatroom completely dedicated to it on Pokemon Showdown! - http://play.pokemonshowdown.com/ - Simply called "OLT".
Thank you so much if you took the time to read through all of this! I do realize you may not care, but I really wanted to share this in case you're interested!
Anyways, I'm done.
Peace! :DD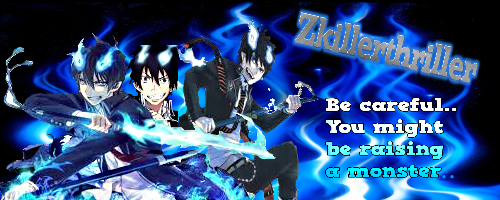 Zkillerthriller

Moderator




Posts

: 84



Amazing Z, so smogon is making an offical tournament. So now they are finally challenging nintendo. Hmm, I see trouble in the future if this becomes succesfull.
Another thing , when posting links use the insert link button in the second row , at position 3 starting left. Thank you.

Order of Chaos

Administrator




Posts

: 184



---
Permissions in this forum:
You
cannot
reply to topics in this forum